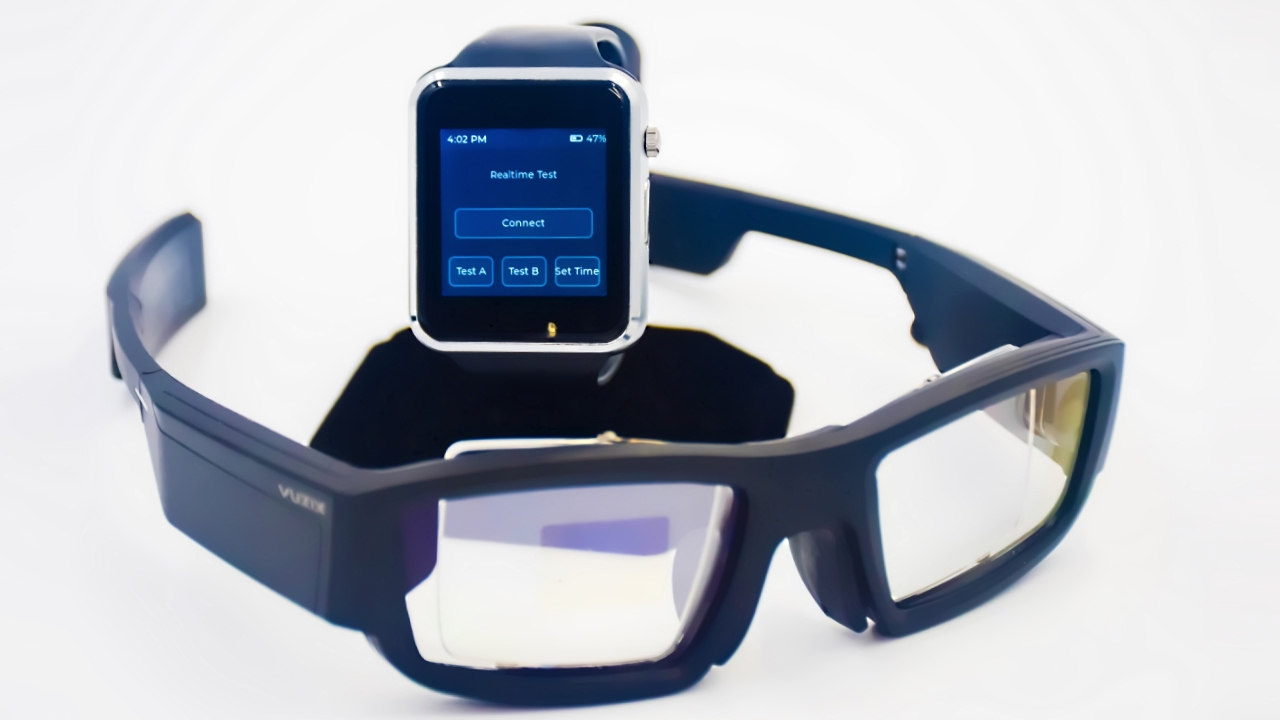 Revolutionize Remote Operations with the GyroPalm Spectrum Package
The GyroPalm Spectrum Package stands as an unprecedented enterprise solution that brings a new era of remote robotics control. Its backbone is the patented GyroPalm Encore, a revolutionary wearable device, paired with the leading Vuzix Blade 2 AR glasses. Together, this award-winning solution provides users with a versatile and adaptable system to command the operations of complex robotics with a mere flick of the wrist, or a glance at an SKU labeled marker, wherever they may be. Integrating the best of advanced robotics and user-friendly wearables, the GyroPalm Spectrum Package revolutionizes remote operations allowing users to see remote cameras and live video feeds, perform realtime measurements, take digital notes - all visible at the corner of the user's eye while remotely driving robotic systems with confidence and precision.
Features and Advantages
GyroPalm Spectrum utilizes the VIMPAACT framework, an NSF supported framework designed to provide enhanced interfaces, bridging the gap between humans and machines. It allows for wireless synchronization of the wearable devices, coupled with edge-based capacities to minimize false positives. Through the VIMPAACT framework, GyroPalm provides custom solutions for clients in the manufacturing and pharma-tech industries. By glancing at one or more QR codes, a user can perform complex tasks such as instant object counting, item sorting, pick and place, package weighing, paint drying, etc. with simple gestures and commands from the GyroPalm Spectrum wearables. Additionally, the provided industrial weatherproof hard case features a self-contained dual magnetic charger ensuring all-day operations without constant recharging.
Use Cases

The GyroPalm Spectrum package can significantly transform various industries that rely on robotics and real-time data, from factory/warehouse operations, prescription sorting, to lab automation. Its user-friendly interface enhances productivity while its robust design enables uninterrupted use in the most demanding environments. Users can monitor production without holding a tablet or computer.
Package Includes

-Premium Hard Case with built-in charging system
-GyroPalm Encore wearable
-Vuzix Blade 2
-Micro USB cable
-Microfiber cloth
-Spectrum software
-Instruction Manual
-Prescription glasses inserts (per customer request)